⬇️ Click below to grab your FREE GUIDE! ⬇️


LIMITED TIME BONUS:
Instant access to my most talked-about email training series,
"10 Steps to Write Insanely Effective Emails That Get Results"
Looking for INTERACTIVE, LIVE TRAINING for you or your team?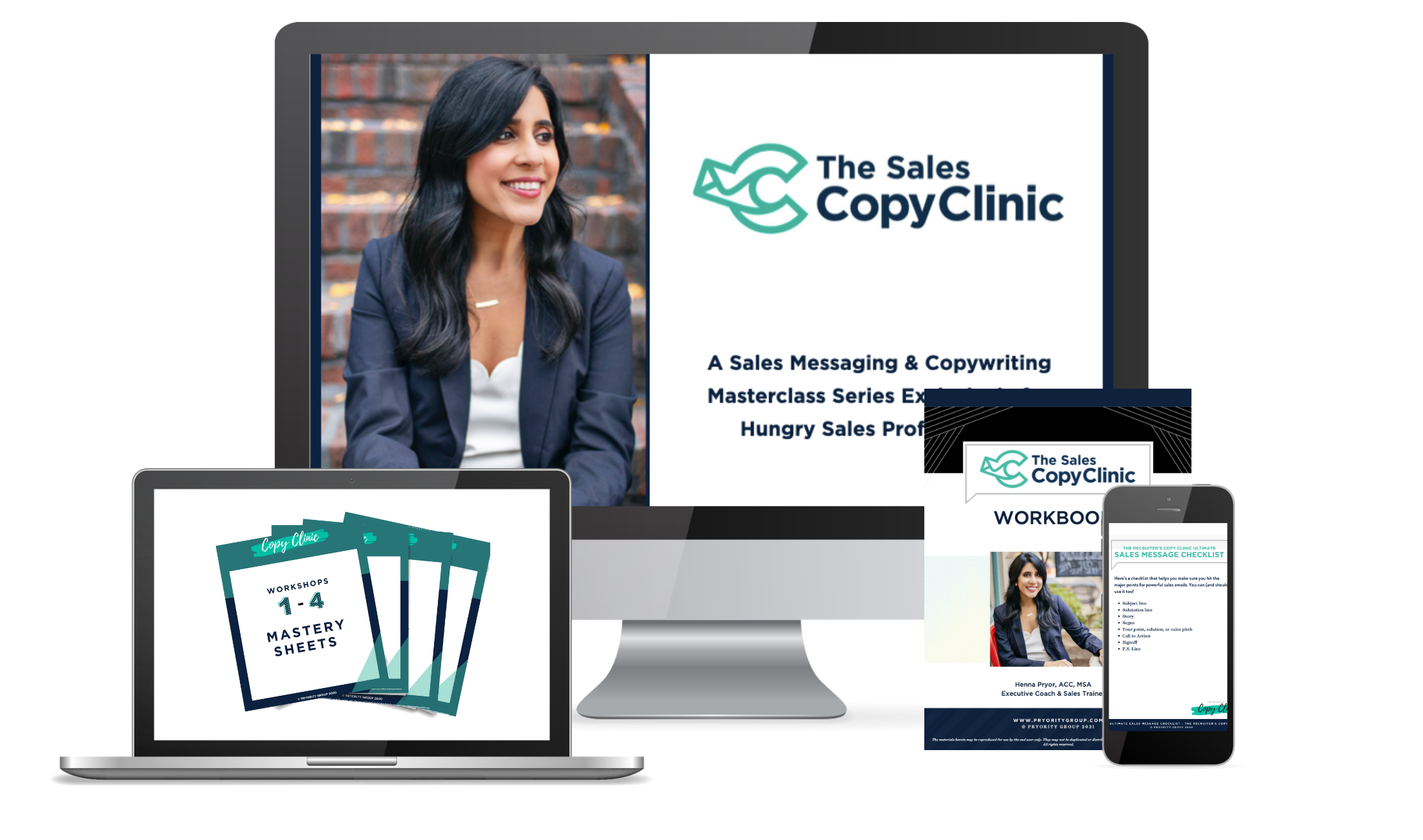 90% of people screen their phone calls and don't pick up an unknown phone number anymore.
Sure, you can dig in your heels about smiling and dialing. Phone time and in-person connection will always be important in this business, but make no mistake about it - your team is behind the ball if you don't believe that your sales messaging and sales copy matter IMMENSELY. 
Like it or not, people will instantly judge you (and your company), and whether or not they want to work with you, based on the words you use.
Sales Messaging (or Copywriting) is no longer a "nice-to-have" skill in sales and marketing.
It's a non-negotiable. The sales process can't start without it.
This has little to do with spelling, grammar, or punctuation. Sales Copywriting is anything intended to persuade the right reader or viewer to take a specific action.
You need to understand the psychology and the words that make people respond to you and work with you.
Being engaging on the phone alone won't make you successful.
Having the most client meetings alone won't make you successful.
Making the most dials alone won't make you successful.
Driving traffic to your LinkedIn or Facebook page or website alone won't make you successful.
Until you learn how to write insanely effective sales messages, none of those things matter, because the product or service you hope to offer doesn't convert at the rate it should. You don't get enough people's attention to make real leaps in your business.
Sales messaging and copywriting is the great amplifier.
And you can write powerful, high-converting sales messages, sales copy, and ads (even if you think you're not a good writer).
THE BOTTOM LINE:
Your sales messages are directly tied to your revenue.
If sales messaging is a skill your team has never been taught or properly trained on - you can no longer afford to ignore it. It's time to address it NOW.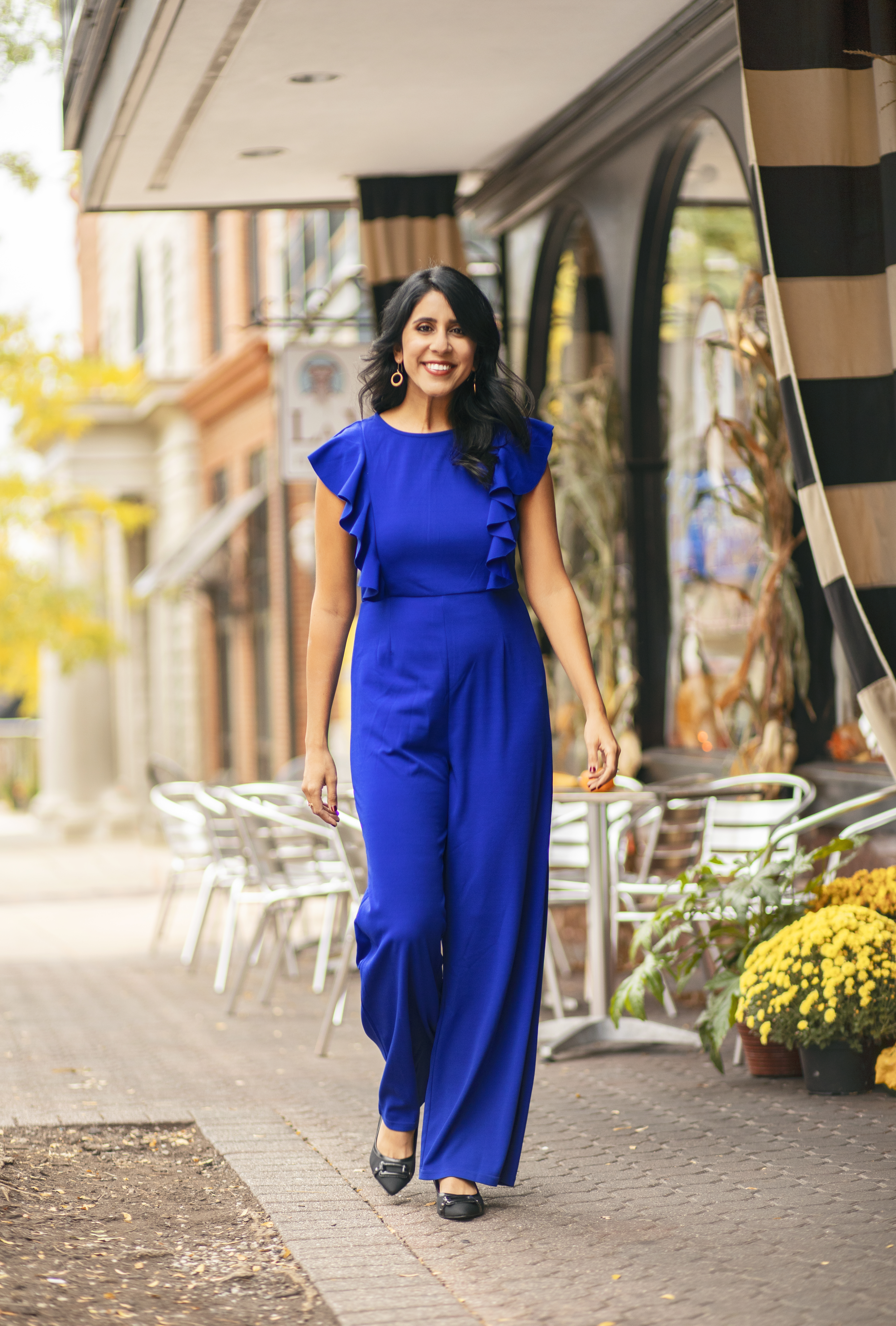 "My messaging and sales copy is working decently so far. Why does improving it matter?"
Because good is the enemy of great. "Good enough" doesn't grow your book. It's no secret that the sales and marketing space has become a noisy, overcrowded place. There's more competition than ever, making it more and more difficult to stand out and get noticed.
No matter how strong a sales or marketing professional you are, no matter how hard you work, or how many hours you work, some of the most important skills you need to develop to thrive and succeed in this business are as follows:
You must learn to communicate your message in a way
that inspires people to say YES.
If you're not seeing the results you want from your messaging, more work and more hours pushing out the same ineffective messages are not the answer. If you want your business to grow and sustain over the long-term, you must learn how to use the right words.
Strong writing is a required skill if you want
to make an impact and have long-term financial success.
I know this personally because writing strong, effective messages helped me grow a multi-million dollar sales book and hold a top 10% spot in my line of business for the entirety of my 14 year sales career, all while managing 2 young kids at home for the last 10 of them. It's what has continued to help me build my own business at record speed in the last 2 years. (No nanny, no live-in help, no hidden lifelines. Just working smarter and making every message count.)
The one thing I've watched crush otherwise-strong sales
professionals was a lack of clear, compelling,
and persuasive writing.
Which is exactly why I want to help. I spent months unpacking what I know works in this business, partnered with a sales messaging expert, and built and tested a system that shows you STEP-BY-STEP how to write emails and messages that are powerful, persuasive, and sound like your unique voice. 
Sales Copy Clinic Curriculum
THE SALES COPY CLINIC WORKS.
This isn't another "motivational" sales training - it's the most useful, actionable, and results-oriented training program you'll do for yourself and your teams.
If this sounds like a good fit for your team and you'd like to learn more, please email [email protected] to set up a free strategy call.
Henna Pryor, President and Founder of Pryority Group, is a 14 year top-performing sales professional turned ICF-Certified Executive Coach and Sales Trainer. 
She has won multiple big, fancy awards for her work and has been featured in really important and cool publications like Forbes, Monster, Glassdoor, Real Simple, Fast Company, and many more. 
She currently spends her days coaching and training sales and marketing teams and business owners (from firms ranging from startup to Fortune 50) in order to measurably transform their businesses and increase revenues.
When not helping sales professionals get out of their own way, Henna enjoys traveling the world with her husband and two school-aged kids, testing the next great restaurant in the Philly/DE metro area, going to see live music, working out, being the social-event planner amongst her group of friends, and hunting down a good piece of chocolate at any hour of the day. (It's never too early for a Ghirardelli dark square.) 
New hobbies for 2021 include celebrating her children's return to in-person school (woohoo!), and stress-eating Ben & Jerry's while reading the ongoing news about COVID. 
Learn more about Henna at www.pryoritygroup.com, and please say hi while you're at it.